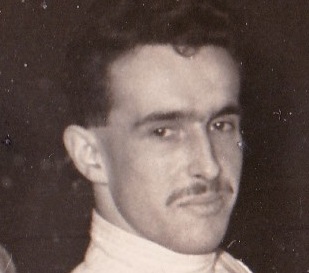 Kyril Bonfiglioli (born Cyril Emmanuel George Bonfiglioli; 29 May 1928 – 3 March 1985) was an English art-dealer, actor, science fiction editor, champion swordsman, and comic novelist.
Writing Career
Edit
He wrote four books featuring Charlie Mortdecai, three of which were published in his lifetime, and one posthumously as completed by the satirist and literary mimic Craig Brown. Charlie Mortdecai is the fictional art dealer anti-hero of the series. His character resembles, among other things, an amoral Bertie Wooster with occasional psychopathic tendencies. His Mortdecai comic-thriller trilogy won critical plaudits back in the 1970s and early 1980s; actors Stephen Fry and Hugh Laurie are among those who are fans of his work. His books are still in print and have been translated into several different languages.
Bonfiglioli's style and novel structure have often been favourably compared to that of P. G. Wodehouse. Mortdecai and his manservant Jock Strapp bear a fun-house mirror relation to Wodehouse's Wooster and Jeeves. The author makes a nod to this comparison by having Mortdecai reference Wodehouse in the novels.
Community content is available under
CC-BY-SA
unless otherwise noted.